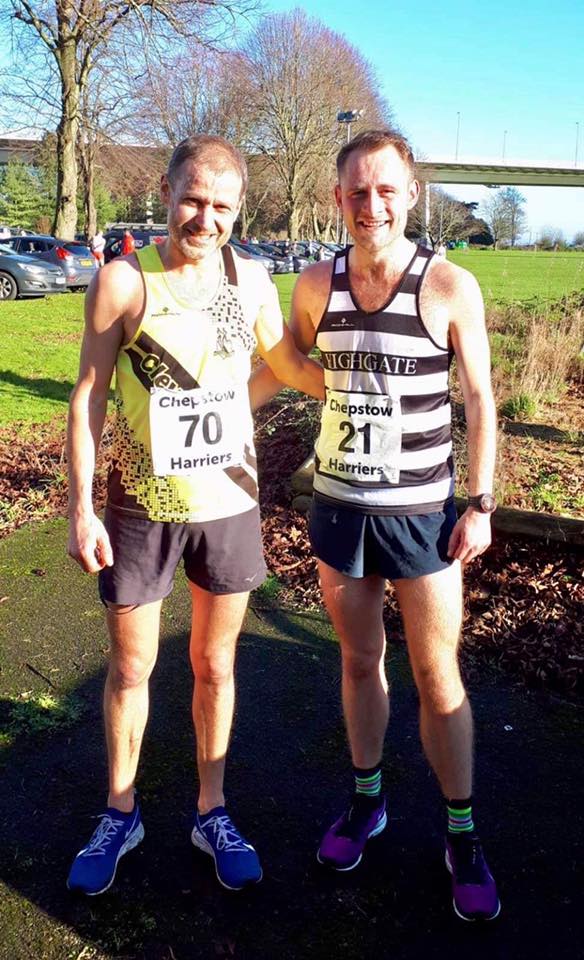 Ex-teammates: Luke Murray with Alex Crossland
THE other week I reported on how local runners had enjoyed the super fast conditions and top quality field at the Speedway 10k just over the Severn Bridge with several personal bests recorded.
Now add to that list the Clevedon pair of Alex Crossland and Luke Murray,
To be fair Crossland is now an ex-Clevedon AC athlete having left the club after five years service in 2018 to join Highgate Harriers, where he is now coached by a certain Ben Noad, a former international runner and ex-member of Bristol & West AC.
Crossland is clearly prospering under Noad's direction as he clocked a PB time of 30mins 58secs, slashing 21 seconds off the time he ran last year. It placed him 20th in the race.
Murray, a veteran over 40, finished in 33mins 08secs to carve 25 seconds off his previous best set in the Telford 10k just before Christmas.
Before that Murray's best stood at 34:07 from 2017 so what an improvement he has made in the past couple of years – proving age is no barrier to getting faster.
That time ranks him fourth fastest M40 in the South West Rankings this year.