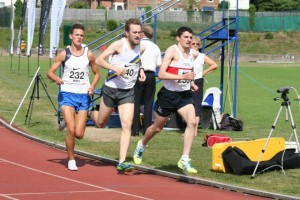 WILL Christofi didn't look like he was enjoying his experience in the men's B mile race at the BMC Grand Prix in Oxford but he kept his concentration and form to record a personal best.
The 20-year-old Bristol & West AC runner, who is a student at Oxford University, clipped four seconds off his PB with 4:18.10 in 11th and last place.
Just ahead of him was clubmate Mike Wilsmore in fifth (4:11.25), which was well outside his PB of 4:05.49.
"I am training so much better than that so that is disappointing," said Wilsmore.