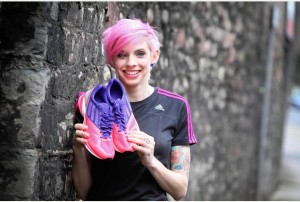 CHARLOTTE Green was back to doing what she likes to do best the other night – running personal bests.
Green travelled down to Exeter for the British Milers' Club regional meeting and se showed she was in no mood for messing around as she covered the first 100 just inside 15 seconds to get close up behind the pace maker, experienced club colleague Mike Wilsmore.
The bell was reached just inside 63 seconds where Green had America based Verity Ockenden in hot pursuit. Down the back straight the gap began to grow as Green's strength began to show eventually clocking a new PB for the distance of 2:08.57 with Okenden trailing 2:11.76.