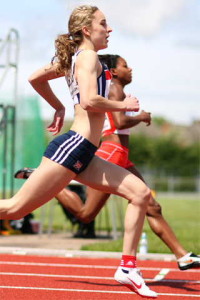 RIO Olympic bronze medalist Emily Diamond, who has been a life-long Bristol & West AC, will visit Whitehall Athletics Arena a week today (Wednesday 14th September ).
Emily, who won her medal in the 4x400m relay, will be at the track from 6.30-7.30 pm, will answer questions about her Olympic experience and show her Olympic medal.
"All club members are encouraged to come along and meet her," said a spokesman from Bristol & West AC.