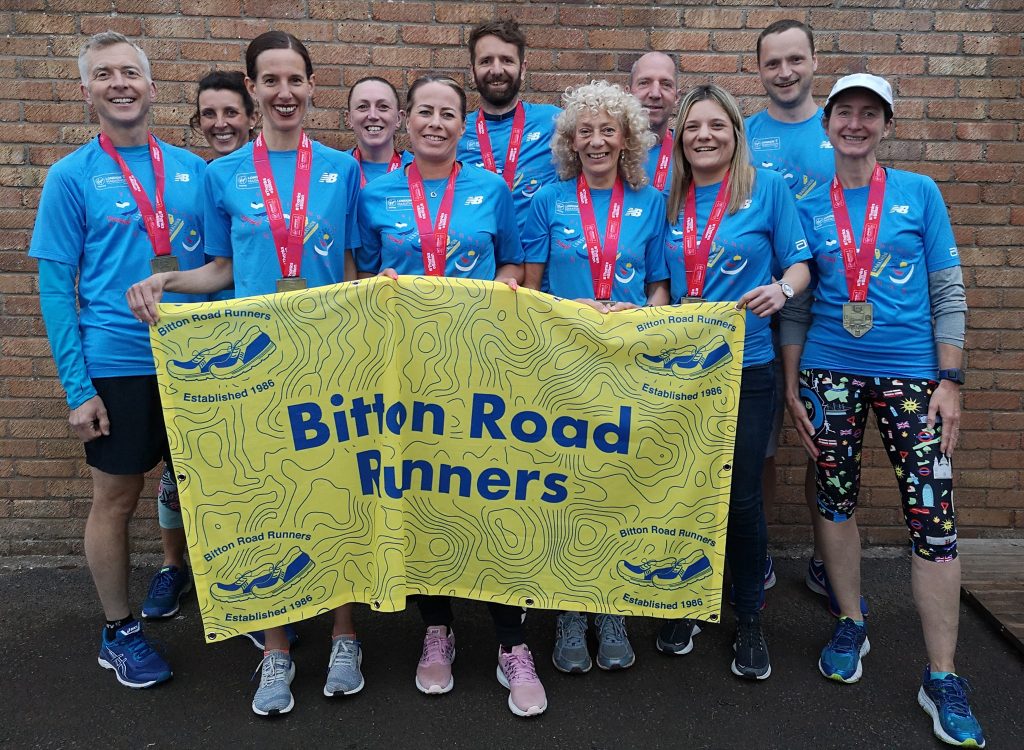 Happy members of Bitton Road Runners after the London Marathon
THE ladies from Bitton Road Runners had plenty to celebrate at this year's Virgin Money London Marathon.
Their top four runners all recorded personal bests led by Lauren Price, who clocked 3hrs 11mins 01secs to place her 27th in the South West Rankings.
Liz Sanigar (3:14.26), Rachel Stowell (3:17.25) and Helen Clark (3:30.57) completed an impressive showing from the club.
Top male from Bitton Road Runners was Robert Farley with 2:44.17, which was 2mins 10secs off his best while just behind him Jacob Hayes clocked 2:44.32, almost six minutes outside his PB.
It is also worth noting that Brad Cox ran a PB of 2:53.51 in the Newport marathon last weekend while in Manchester last month over 50 veteran Dawn Drake clocked a PB of 3:25.27
Leading Bitton performances in London – Men:
2:44.17 Robert Farley
2:44.32 Jacob Hayes M45
Women
3:11.01 PB Lauren Price
3:14.26 PB Elizabeth Sanigar W35
3:17.25 PB Rachel Stowell W40
3:30.57 PB Helen Clark W40
3:41.52 Jo Webb W55