Both Jack Bancroft and Susan Duncan are hoping to maker their mark in the Manchester marathon today.
Bristol & West AC's Bancroft (pictured below) is making his debut at the distance and on paper, at least, has the potential to run a good time.
His best at the half is 68:01 set two years ago in Bath while earlier this year he broke 30 minutes for 10k for the first time with 29:58 at the Speedway 10k near Chepstow.
Bancroft also had a strong run at the Midlands Counties Relays last weekend so heads into the race in good shape though he has been in the sport long enough to know that the marathon is a different beast entirely so caution will remain his watchword.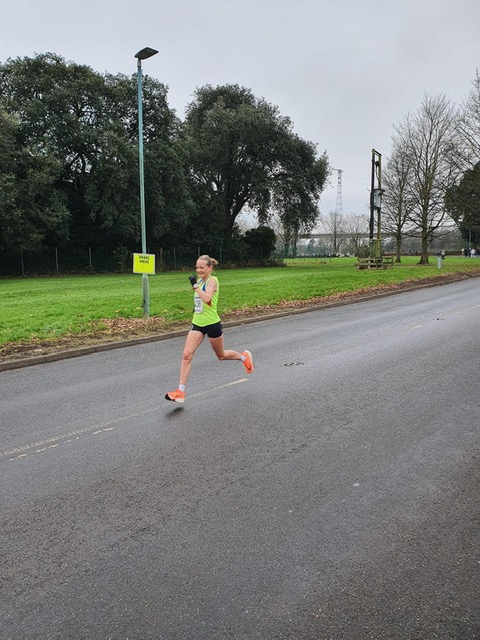 Duncan, who is a member of Weston AC and is coached by Bristol & West AC's former marathon international Wayne Buxton, also lines up full of confidence after a morale-boosting performance in the recent Bideford half marathon clocking 81:46 to carve almost two minutes off her best.
"I was very pleased with the result at Bideford and certainly wasn't expecting to achieve such a big PB," said Duncan (pictured right).
"Wayne is wonderful and really knows what he is doing."
In contrast to Bancroft, Duncan will be running her sixth marathon and is certainly optimistic of beating her 2021 best of 3:01.48 set in London.
If all goes well the veteran over 40 runner should dip inside three hours for the first time.