YATE & District AC clubmates Luke Ball and Theo Spurrell were both crowned England Athletics champions at the weekend.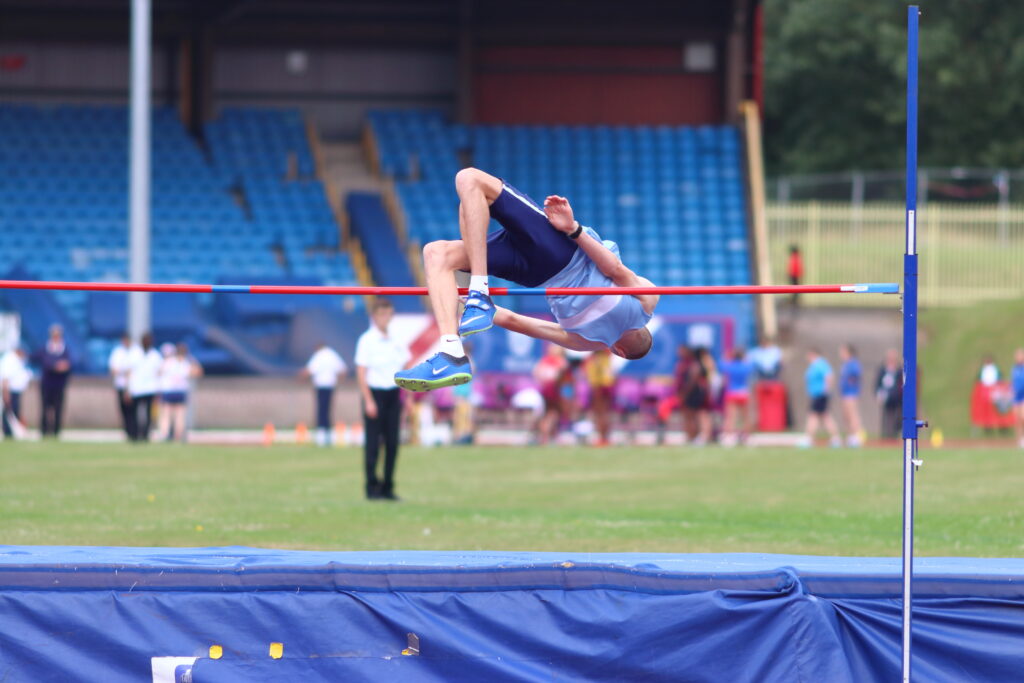 Ball (pictured right) won the under 17 men's high jump while Spurrell (pictured below) struck gold in the under 17 men's javelin at the Sportcity Stadium in Manchester.
Remarkably both athletes had already achieved national success this season with wins in their respective events at the English Schools' Championships last month. They are also both top of the UK Rankings for under 17 men.
Further medal success for Yate came in the under 17 men's hammer with a silver for Dylan Menhennet with clubmate and training partner Matthew Dale fourth.
There was also a silver for another member of Matt Spicer's coaching group for under 15s hammer thrower Adam Merrett.
Bristol & West AC's Martha Barrett only entered the competition for the experience so will be delighted to come home with a bronze medal in the under 15 girls' javelin.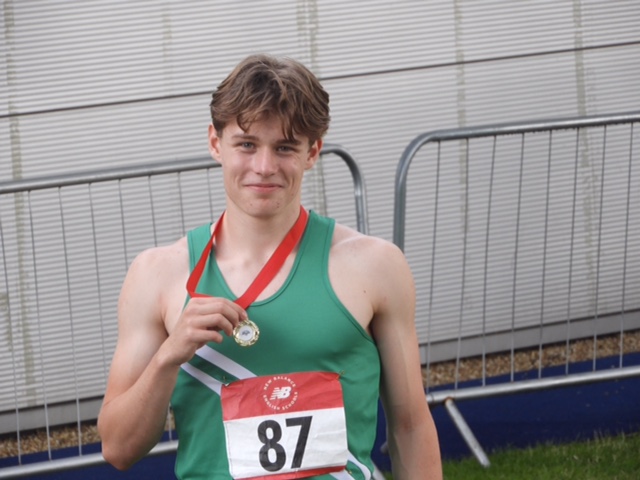 B&W clubmate Patrick Kyle was fifth in the under 17 men's 100m hurdles with a PB of 13.79secs. Nyree Perry was unlucky in the under 17 women's pole vault as she was locked on 3.31m with four other girls but missed out on the bronze medal due to countback.
England Athletics U17/15 Championships, Sportcity Stadium, Manchester
Under 17 men – 3000: 8 Artie Savage-Swaine (WH) 8:53.86; 100H: 5 Patrick Kyle (B&W) 13.79 (PB); hammer: 2 Dylan Menhennet (Yate) 53.75; 4 Matthew Page (Yate) 51.00; Javelin: 1 Theo Spurrell (Yate) 64.86; 2 Aryan Padaruth (Hillingdon) 64.57; High jump: 1 Luke Ball (Yate) 1.91.
Under 17 women – 100hts: 4 Eleni Francis (TB) 12.85; 200hts: 6 Eleni Francis (TB) 26.07 (PB); Pole vault: 5 Nyree Perry (B&W) 3.31 (four girls tied on 3.31 but lost bronze on countback); Triple jump: 1 Amy Warre (Swindon H) 12.07; 2 Amelia Gray (Andover) 12.06; 3 Halle Ferguson (Trafford) 12.03; Long jump: 7 Delleah Belgrave (Swin) 5.47; 8 Warre 5.43.
Under 15 boys – Hammer: 1 Billy Dickinson (Swin) 46.50; 2 Adam Merrett (Yate) 36.93.
Under 15 girls – Javelin: 3 Martha Barrett (B&W) 38.34.