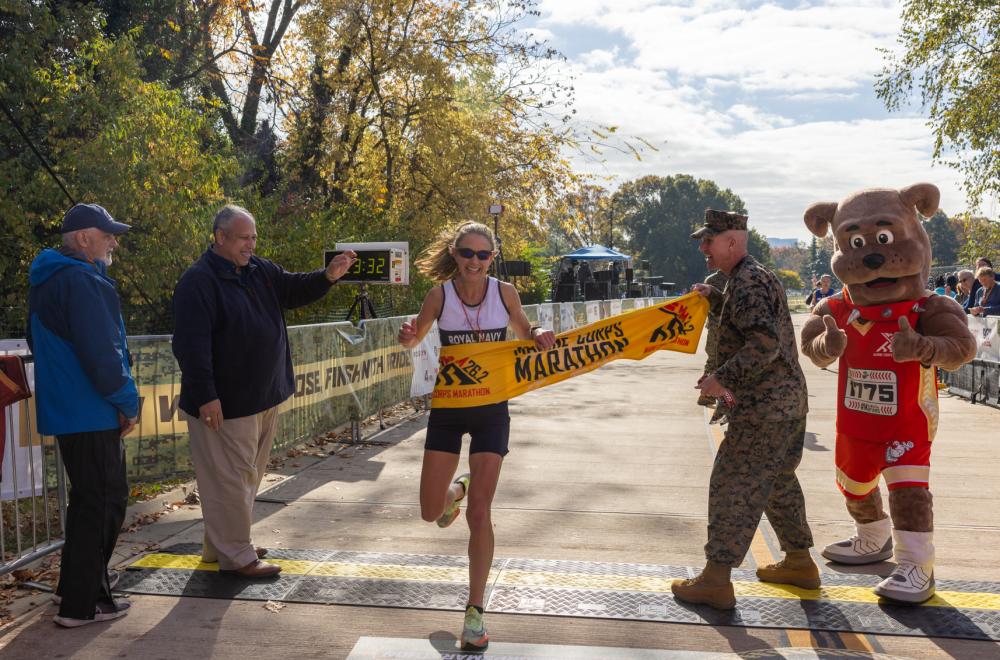 CHELSEA Baker smashed her personal best to finish top South West runner at the London Marathon yesterday.
The Bristol & West AC athlete (pictured above) was sixth British woman across the line in the massed start in a time of 2hrs 36mins 06secs.
That slashed 6mins 32secs off the time she set when winning the Marine Corps marathon in Washington DC, America, last year when representing the Royal Navy.
Clubmate Annabel Granger finished 23rd and second veteran over 45 in a time of 2:45.21, a remarkable personal best by 2mins 03secs on the time she recorded in Chester last year.
Leading Bristol & West AC male runner was Jonny Suttle in 2:31.09, just outside his PB of 2:30.26 set in Chester last year.