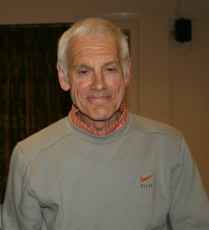 APPLICATIONS are invited from all members of Bristol & West AC for the Peter Hargreaves Performance Training Awards 2017.
Only members of Bristol & West Athletic Club are eligible to apply and for further details on what is involved contact Mike Down (pictured above) either by email at:
mike.down@blueyonder.co.uk  or call him on:  01179 733407.
Forms need to be submitted by Monday 28th November 2016.