TEAM Bath's Anna Burt, who is coached by Kevin Brunt, won the silver medal in the 800m a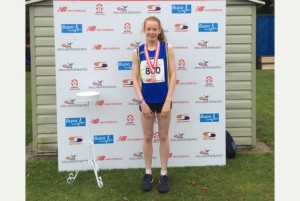 t the European Youth Olympics in Georgia over the weekend.
The 16-year-old (pictured left) clocked 2:08.54 with victory going to Isabelle Boffey (2:07.19) as the British girls delivered a one-two.
North Somerset's Ada'Ora Chigbo qualified for the final of the women's high jump after topping the B qualifying group with 1.78m.