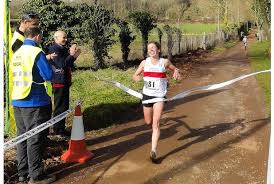 SECOND last year Annabel Granger improved to top spot in the Cheltenham half marathon yesterday.
The Bristol & West AC veteran clocked 81mins 10secs to claim an impressive victory though she was 38 seconds slower than last year.
Cheltenham half marathon – women: 1 Annabel Granger (B&W, W40) 81:10.
Men: 1 Ian Williams (Tip) 70:27; 2 Phil Beastall (Chelt) 71:09; 3 Dave Roper (Chelt) 72:04.