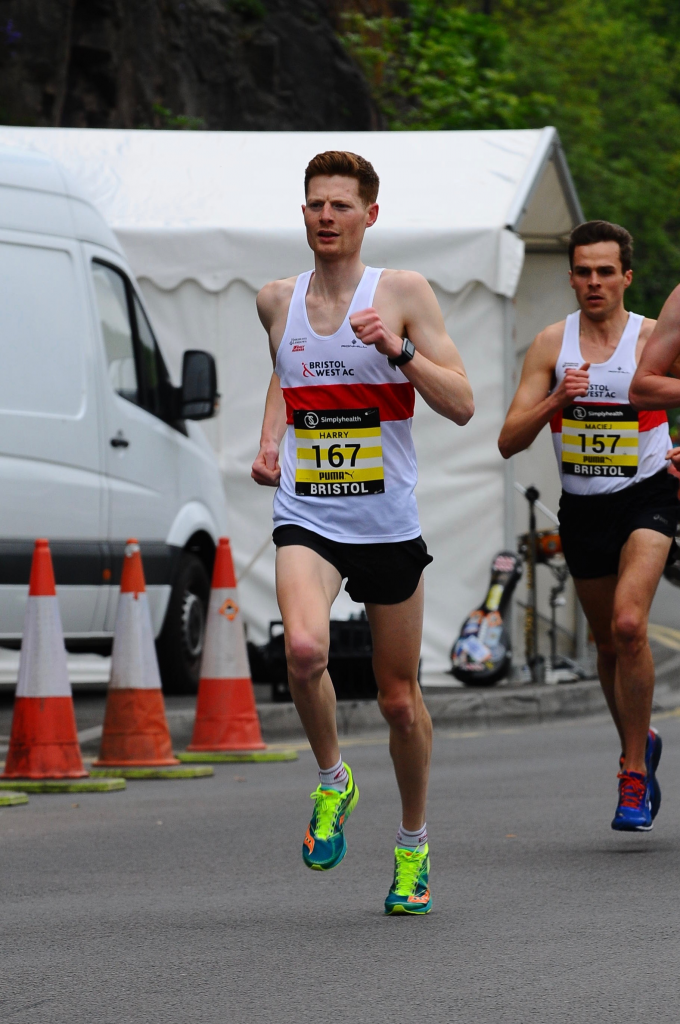 BRISTOL & West AC runners dominated the final race in the summer Westbury 5k road series on Tuesday evening.
The latest results suggest that this event, organised by Avon Valley Runners, is fast becoming one of the best 5k road events in the West Country as the top three men all broke 15 minutes while nine runners dipped inside 16 minutes and 122 finished inside 16mins 32secs.
Top of the pile was B&W's Harry Allen (pictured above) as he smashed the course record, which was set just last month when clubmate Jack Millar won in 14:50.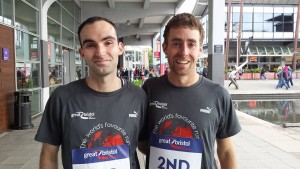 Allen carved 20 seconds off that time with a very swift 14mins 30secs, which sliced eight seconds off his PB set in the star-studded Armagh 5k in February, with clubmate Jack Bancroft (pictured right with Tom Merson) just eight seconds adrift in second.
Highgate visitor Alexander Brampton took third in 14:51 before a 25 seconds gap to the B&W pair of Millar in fourth (15:16) and Andrew Chambers fifth (15:21).
Sixth was North Somerset's James Rodgers (15:33) while B&W's Andrew Watt also made the top ten in ninth (15:45).
Top woman was Andover's Abigail Woolaston in 17th overall (18:09), well outside the record-breaking time of 16:02 set by Swansea's Verity Ockenden in July.
Local AVR athletes Bethan Francis (18:52) and veteran Veryan Cranston were second and third (19:52) respectively.