Easy Runner was established by Phil & Sue Ford in 1987.
Since day 1 we have attempted to give our customers the best service and advice when choosing running products whatever their level.
From beginners to elite athlete's our ethos remains the same, and we try to make sure that anybody who visits us will receive a warm friendly welcome,  and will leave the shop knowing more about the way they run and the products that are available to enhance their experience helping them to achieve their goals whatever they may be.
With Over 30 years of experience, we have been at the forefront of new innovations and techniques good and bad, and have been able to pass that knowledge on to our customers.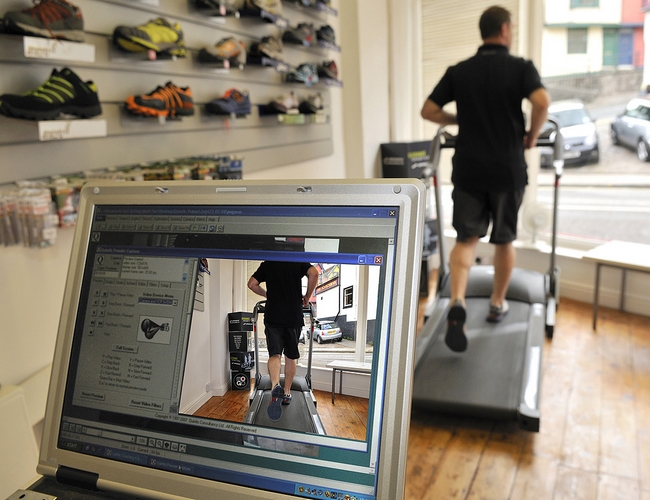 Instore Returns Policy
For products bought in store we offer a Credit note or Exchange only we will not refund!!
You are welcome to try Shoes for a short period on a treadmill or in a clean environment however any shoes showing signs of excessive external wear will not be exchanged.
Online Sales Return Policy
You can return your online order within 30 days of receiving your order without having to give any reason. If you received items from one order in several parcels, the 30-days return period begins on the day you received the last parcel. In order for us to fully refund your returned items you must return them in suitable packaging and if the items are not used, worn or damaged more resulting from the handling than what is necessary to establish the nature, characteristics and functioning of the items.
We kindly ask you to also meet the following conditions:
The product is in its original state and packaging.
Apparel has the original tags attached.
Accessories have all parts of the original packaging.
Footwear is in the original shoe box.There are different return methods depending on where you purchased your product. Items purchased at the online shop can be returned to us by post, or hand delivered to our store.
Easy Runner, 4-6 Horfield Rd, St Michael's Hill, Bristol, BS28EA.
Tel: 0117 9297787